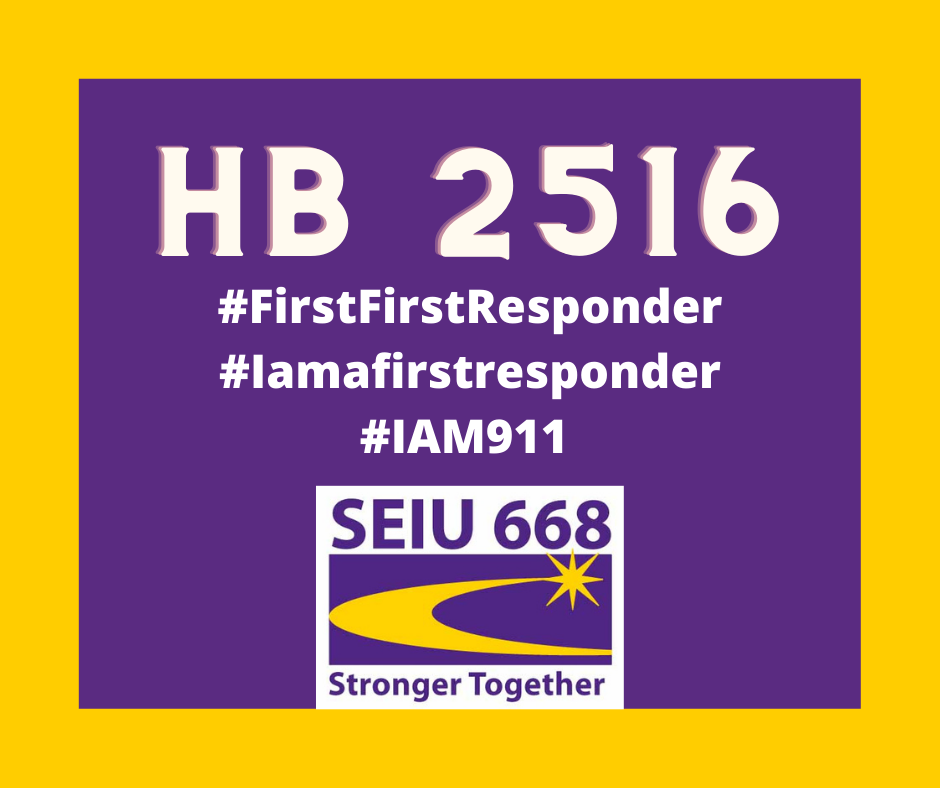 SEIU Local 668 started the "I Am a First Responder" campaign. The campaign began with outreach to the local 911 shops to listen to our members. As a result, they indicated the following legislative priorities: classification as a first responder, support for duty-related trauma, and worker retention. The pandemic heightened the need for this legislation to be introduced, and our 911 members kept advocating for the classification change.
State Representatives Dan Miller and Jessica Benham listened to our members and introduced H.B. 2516. This bill will update ACT 35 (P.A. Health and Safety ACT), defining 911 telecommunicators as first responders.
Why reclassification?
Reclassification puts telecommunicators in line with protective service occupations. In addition, the title change can increase wages and benefits, so they align with jobs in this category.

Over the years, the P.A. General Assembly has studied and released recommendations on improving the Emergency Management System. The focus of these studies has been on EMS and Fire first responders. Defining 911 telecommunicators as first responders can lead to studies and recommendations that will improve the profession. Just like the legislation that came from the recommendations in the SR 6 Report.

The legislation gives telecommunicators the recognition they deserve as the first, first responders.

Changing the job title can make the job more appealing to new hires, which can work towards increasing job retention in the field.
What can you do?
We ask our members to contact your State Representative and ask them to co-sponsor HB 2516. You can find your Representative here: https://www.legis.state.pa.us
The only way to get this legislation  passed is by our members sharing their stories with elected officials and the public. If you would like to share your story please complete this form: https://bit.ly/3OlijwV
Check back here for more details and updates about the campaign!