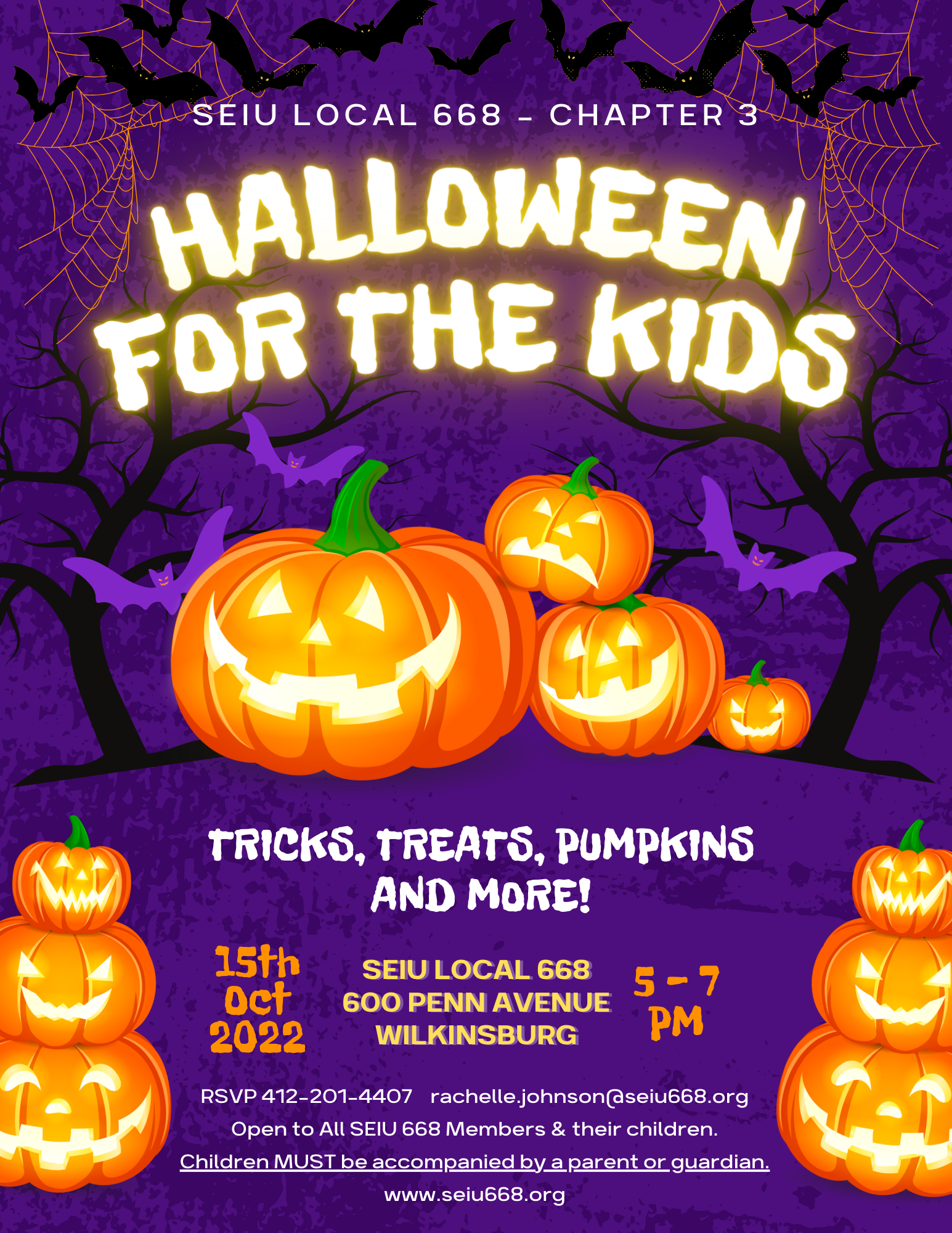 The SEIU Local 668 - Chapter 3 Halloween event for the kids will be held at our new SEIU Local 668 building. The event is limited to SEIU Local 668 members and their families.
We also need volunteers to assist with the event.
Please RSVP and sign up to help via the following link: https://forms.gle/​BMTMJ9YwzCvn1gXdA.
What: SEIU Local 668 Halloween event for members and their families
When: October 15, 2022 from 5:00-7:00
Where: SEIU Local 668's Wilkinsburg Office. 600 Penn Avenue Wilkinsburg, PA 15221
If you have questions, please contact Rachelle at (412) 201-4407 and she can direct your call.
** Please note that the event is NOT a costume party. **   The final details are being worked out, but there will be a few tricks and treats for all to enjoy.  Each child will receive a treat bag and a pumpkin to take home!  The event is scheduled earlier in October to avoid conflicts with other events. We encourage everyone to RSVP as soon as possible, the deadline to RSVP is no later than Tuesday, October 11th.  RSVPS are required to participate.